The course page content area is where you add a course title, description and featured image for your course. This is what people will see before they enroll (or purchase) the course.
Cyatl LMS will automatically add a course content table with a list of lessons, topics & quizzes associated with the course below your course description. Course page content is your own custom information that will be displayed as soon as the page is loaded, immediately underneath the "Course" tab.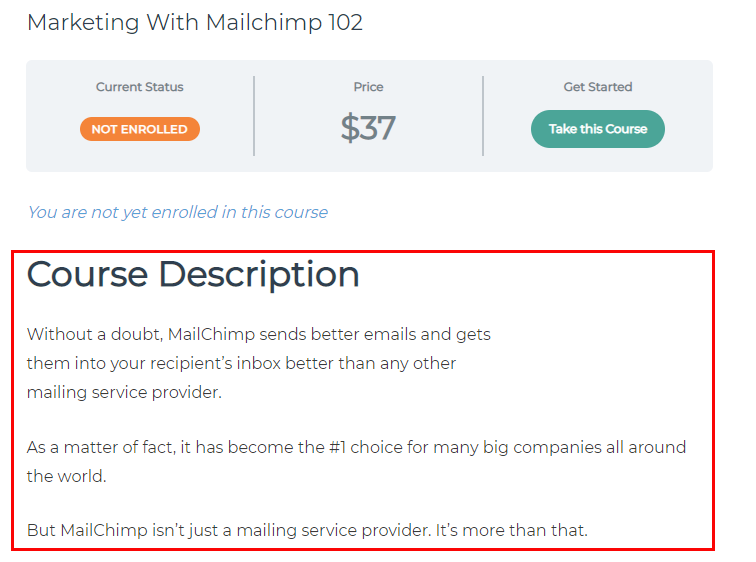 Where to Add a Course Page Content
Navigate to Cyatl LMS > COURSES
Click on the course you'd like to edit
You will automatically land on the Course page tab
You can immediately start adding your course description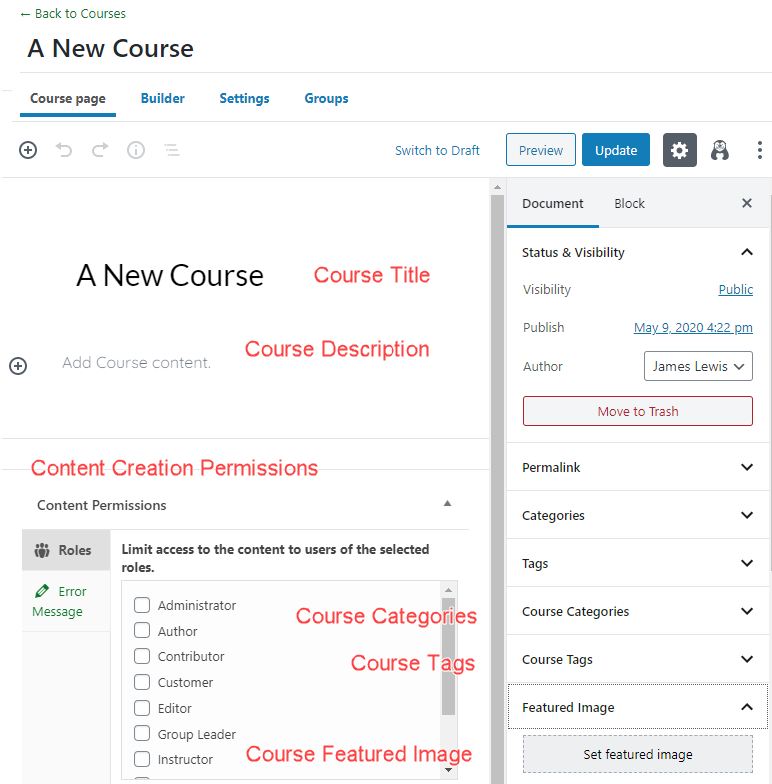 Your course title is the first thing you'll see at the top of the editing screen. Look for a placeholder that says "Add Course title."
Most themes display the course title near the top of the page, below your header and/or global navigation.
When you click inside of the "Add Course title" box, you'll see an area appear above, labeled "Permalink." This is your course URL.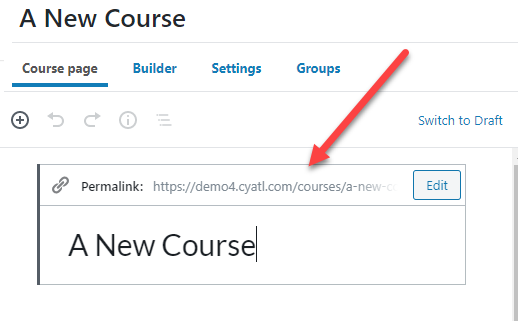 The first two parts of the URL are not editable. They are determined by your site's domain name and the course slug you have chosen (which will be /courses/, unless you've customized your Cyatl LMS permalinks).
You can edit the third part of the URL.
In most cases, this should be a reflection of your course title.
Click into the "Title" area, as if you were going to change your course title
Click the "Edit" button next to the permalink
Type your new permalink
Hit Enter, or click the Save button
Everything below the course title is a blank canvas for you to add your description. 
Cyatl LMS includes a number of shortcodes & blocks for you to use in this area. You can add a payment button, show or hide content based on a user's access, insert a course progress bar and more.
The featured image is the main image associated with your course. 
Look for the Featured Image panel in the sidebar (make sure you're viewing Document settings, not Block settings)
If it's not already open, click on it to open it
Click Set featured image
Choose an image from your Media Library, or upload a new one
Click the Select button at the bottom